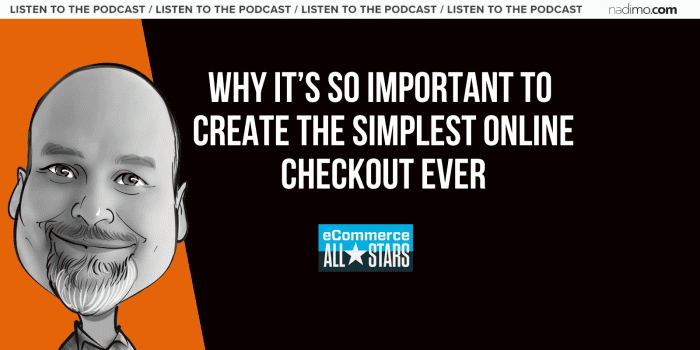 This is one of the most important tools for an ecommerce entrepreneur PERIOD: A Frictionless Checkout Process
It's the page on your site that closes the deal! Being that I have a baseball background, I think of it like the closer, you can have the best starters in the game but when that 9th inning comes around, if you don't have a closer that shuts down the offense your F*****! Same thing here, your homepage, category pages, and product pages might be flawless, but if your checkout process has friction points your going to see abandonment and lost sales.
I've had many clients ask me to optimize their checkout page, so I've created an 8 minute podcast that covers some of the most important aspects of the checkout process its time you get this part done right!
You can also here Shep Hyken's thoughts on Friction Free Checkouts in this podcast: How To Be Convenient And Why It Matters
Hope you enjoy,
-Branden
PS. I have developed a 30-day plan to help you see an impact right away. Let's jump on a 10 minute call and I can explain the process and talk you through the outcomes you can expect.